At TRIBE Freedom Foundation, we believe in the power of life-changing challenges and adventures. We push our limits to help fight modern slavery and empower the survivors, recognising that our ability to take on a challenge is a freedom that many people do not have a choice to make. This is why we fight for freedom; for the survivors who have had their freedom taken from them.
This is the story of Anna, a survivor who has been supported by our incredible project partners at Ella's and who recently joined the TRIBE team to take on the Barcelona Marathon:
"I've never written about my story before. But sometimes writing things has a way of setting us free. I have experienced so much freedom since being involved with TRIBE Freedom Foundation so I feel really honoured to write a bit about my story and to find my voice as I journey towards my own freedom.
My exploitation started from a very young age which meant that I was more vulnerable to being exploited in the future. The cycle of physical and sexual abuse continued through most of my life and I lived in two very parallel worlds. On one hand, I was pursuing a university degree and on the other, I was being controlled by a dangerous group of people who sold me for sex. A lot of the wages I earned when I graduated were managed by these people and my life was a constant juggling and trying to keep everything appearing normal. I wasn't locked or restrained physically but threats and years of grooming and manipulation kept me under their control.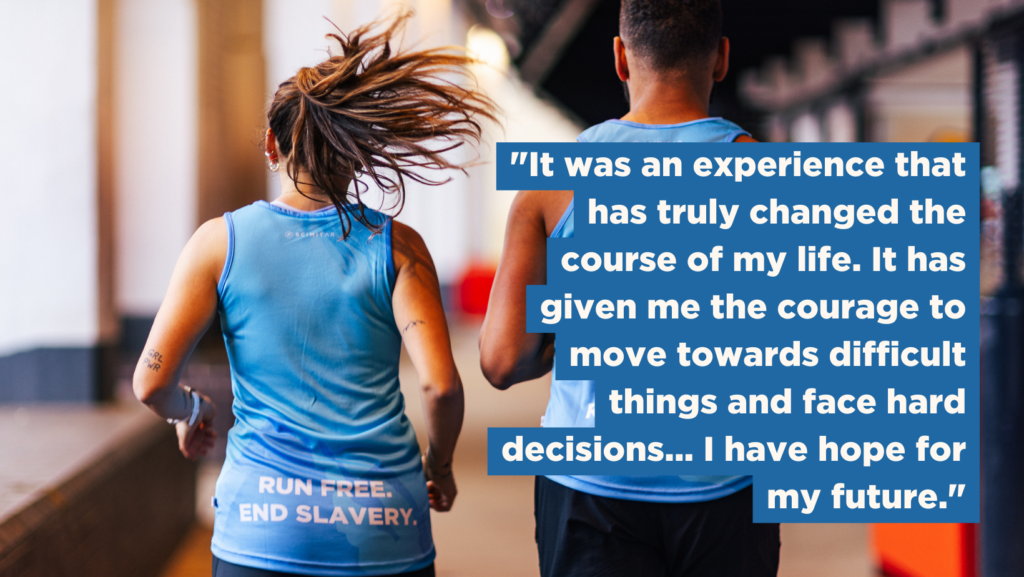 I was able to find help and support through Ella's who have been working with me for the last two years to live a life of safety and freedom. It is not easy to make the transition to freedom as trauma is very complex. It is not unlike marathon training – it has its ups and downs and requires endurance and discipline and lots of support.
I think it is important that people know trafficking and exploitation happens under our noses. People of all nationalities and classes can be vulnerable. And where there is vulnerability there can be a risk of exploitation. When I am strong enough I hope I can help others find their voice and their freedom. Thank you to TRIBE Freedom Foundation for playing such an instrumental role in my healing journey.
I first came across TRIBE last year during TRIBE Run For Love 4. I followed the journey through Croatia very closely and read all about the work of the Foundation. I was fascinated and deeply moved. At that time I was still in a difficult and dangerous situation, but I thought if this group of people are strong enough and are willing to take on this insane challenge to try to put an end to Modern Slavery, maybe I am strong enough to get out of my situation and recover.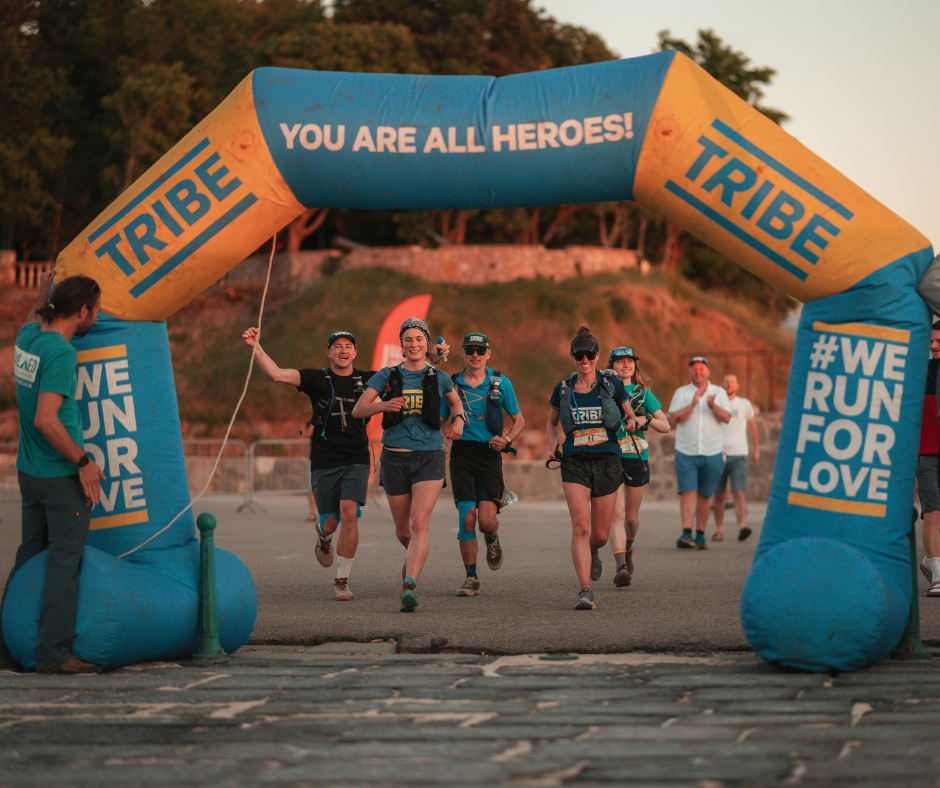 When I saw TRIBE was bringing a group together for the Barcelona Marathon, I decided to sign up. In the four months leading up to the marathon, I started eating properly, sleeping better and really committed myself to training and fundraising. The process of preparing for a marathon motivated me to stay safe and look after myself. Before I knew it, I was standing at the start line.
I had never run the full marathon distance so I wasn't sure if I would make it to the end. My case worker from Ella's cheered me along the whole course with the TRIBE team. I felt so supported and worth supporting. It was an experience that has truly changed the course of my life. It has given me the courage to move towards difficult things and face hard decisions. I have developed a love for running and can't wait to continue to support the work of TRIBE Freedom Foundation. I have hope for my future."