The TRIBE community is on a mission to end modern slavery and empower the survivors. Our journey began with an epic 1,000-mile run. Since then, thousands of everyday activists and adventurers have joined us to scale our impact and fight for freedom.
Championing long-term support for survivors is one of our three core objectives. We partner with the most impactful and innovative frontline organisations to help increase access to long-term support and enable all survivors to rebuild their lives, free from fear and exploitation.
We have been partnering with Ella's since 2018 (raising £235,000 to fund their projects to date). This week we are delighted to announce that TRIBE Freedom Foundation has granted a further £125,000 to support their outstanding work; providing safe house accommodation and specialist support for survivors of trafficking and exploitation.
This support is absolutely crucial to enabling women to recover; offering safe house accommodation for women when they are most vulnerable, care to help them recover, and long-term support to help them build safe, independent lives. Their work is essential for survivors. Without it, many would fall back into danger.
Ella's creates a life-changing impact for women like May…
May moved into one of the Ella's safe houses a few months ago. She had been trapped in sexual exploitation for a number of years, and later in other types of forced labour. 'It felt so good to arrive at Ella's,' says May. 'The people [at Ella's] are kind to me, and they are helping me with many things. My hope is to be able to stay in this country, continue to work, and to help others like I have been helped.'
May is getting used to life as a free person again, but needs support to recover and build a new life. Without this, she would be at extremely high risk of re-exploitation. Ella's has been supporting May to move on safely from the trauma and abuse she's experienced, including helping her secure a new job.
'May is passionate about working and contributing so the job has been a huge boost for her. It will also be crucial for her long-term safety: a sustainable income when the time comes for her to move on from Ella's,' says Amelia who works at Ella's.
So far this year, Ella's has supported a total of 43 women like May and 22 women have been supported to access employment and/or education, empowering them to develop their confidence and independence.
Driving long-term sustainability and future growth…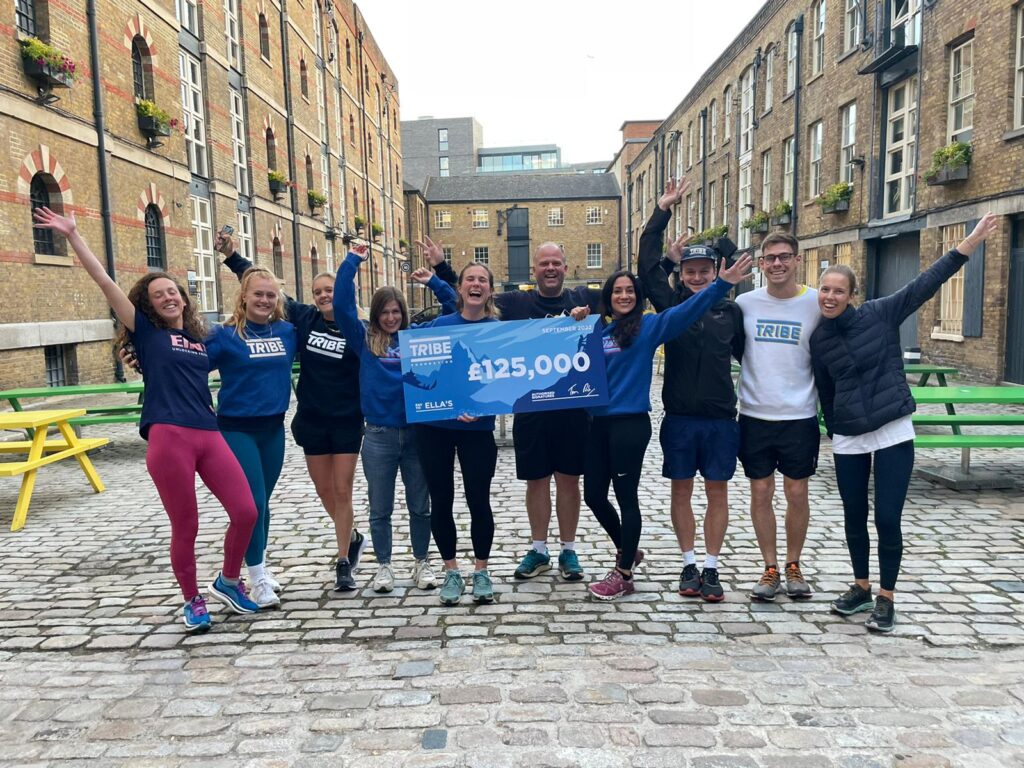 These incredible funds were raised by 100+ runners who took on TRIBE Run for Love 4 in May this year; an epic 260km journey across the brutal Croatian mountains.
In addition to funding the ongoing work of Ella's, a portion of this funding will go towards opening new safe houses in the year to come. There are exciting plans ahead, watch this space for updates!
We are delighted to see one of our longest-standing partners continue to amplify their impact and enter such an exciting new chapter in their growth. Emily Chalke, Co-Director at Ella's said, 'Since we first partnered with TRIBE in 2018, they have been instrumental to Ella's growth and development. They have made it possible for us to reach increasing numbers of survivors, and we wouldn't be where we are today without them. This year is no different, as this funding will go towards our frontline work with women, including another Ella's safe house to drive our work forward. TRIBE do incredible work to fight modern slavery and support survivors, and we are truly honoured to work with them'.
Together, we will go further and faster to end modern slavery and empower the survivors.
To find out more about Ella's visit: