TRIBE Run for Love: Quiz Night Top Tips 
With less than two months to go before the Run for Love crew take to the Azores, the team fundraising mission is on a roll! Earlier this Summer, 'Lisa and Friends' Run for Love Team put on an epic quiz, raising over £700 to help our goal to establish two new homes for victims of trafficking.
If you've never run a quiz, the idea of putting one on can be daunting. But fear not, it's great fun to organise and will have a huge impact on your fundraising total too!
Here are some of their top tips, following their hugely successful fundraising quiz at the George Inn in Borough, to help you get started:
How to organise a great quiz?
Preparation is key, and most of the organisation can be done in advance. 
1. Advertise your quiz and get people to attend
Save the date and spread the word.
Give people notice. We all lead busy lives, so create a Facebook event or use social media when you have a date locked in – you can put in more details later. 
You're raising money, so the more the merrier. Talk to your club or your office, if there are different teams or sections, invite each of those to enter a team!
If you also link your JustGiving page you often find that people who can't make the quiz may donate.
Chat to local pubs and clubs that run quizzes to avoid a clash, ask them to promote your quiz on their quiz night and you'll do the same for them.
2. Setting the Questions
There are lots of quizzing websites online, you can pick and choose the questions most relevant and the most fun. Someone's often already done most of the hard work for you, you just have to put it together.

Don't make it too hard. Work out the right degree of difficulty, and remember, you can always make a question easier by making them more specific, like changing "who" to "which footballer", or even "which Chelsea player". 

Theme your questions around suitable subjects.

If you're organising the quiz at your running club, you might want a sports round. Or questions all about Run for Love and the Azores?

Having a picture round while people are setting up and settling down or a riddles round as a mid-quiz break works a treat as those who have come alone or with one friend can also meet their new teammates.

In the past, we've had rounds that included building a tower out of items from the stationery cupboard or trying to guess the herbs and spices. You can even theme it: at one cheese and wine-themed quiz we had to try to identify 10 kinds of cheese we ate. 

We also had the fastest team to get a list of items (e.g., a 50p piece, a hairbrush, a drawing of the UK and a performance of the Macarena, got bonus points and one of the bottles of wine). It creates chaos but is excellent in the second half of a quiz. Points for team names are always a good one.

Be strict about cheating. Nothing causes more quiz night annoyance than people cheating using their mobile phones, so be very clear it won't be tolerated!
3. Prizes
Speak to the pub your using. They may donate prizes e.g., a round of drinks. Our pub kindly donated 4 differing bottles of wine and a £50 drinks voucher as we emailed them in advance asking if they could donate anything.

After all, you may be bringing 50 people in on an otherwise quiet night all willing to spend money on drinks and perhaps some food.

 
4. Food and Drink
Consider offering a variety of drinks and nibbles if you can bring your own food to the venue … 

You could provide a bottle of wine (or two…) per table, or organise for a bar. If in a pub, we offered to go to the bar for them with their contactless card to get their drinks for a small donation. 
5. Revise your work, check the venue and boost your confidence on the night!
Read the questions and answers through and make sure you understand them.

If something doesn't make sense, check it beforehand. Nothing spoils a quiz like an invalid question.

You want to appear as knowledgeable as possible.

Although have the confidence and bravado to make fun of yourself as you are likely to make errors.

Bring extra pens and pencils.

Check the venue beforehand – i

s there a sound system that you can use? Shouting gets to be hard work, especially at a lively quiz. How are you going to organise the tables?

The pub we used was close to a major tube station, it was a Sunday night so they were quieter than usual. We arrived to set up at 6, started the quiz at 7/7:30 ended around 9/9:30 which was a great way.
 6. Have a routine, and go slow
Take your time!

Read each question slowly and clearly, wait, breathe, and read it again. Wait, breathe and then ask the following question. At the end of the round ask if anyone needs a question to be repeated. Then give them 30 seconds to finish and swap with another table.

Read out the answers, then swap back so the marking can be checked.

When everyone's happy, your assistant (yes, get an assistant!) should collect the completed answer sheets while giving out blanks for the next round. Ask your assistant to add up the scores while you read out the next round. 

We had one person doing the questions and one person doing the answers, often the person who put together the quiz should know the answers so they can defend them if challenged.

Don't forget to take a break half-way through, and remember – the quizmaster is always right!

Finish on time. Don't let the night run long. People may need to get home or catch public transport. 
7. Upsell
Encourage people to be '

In it to win it'.

 

We asked for raffle prizes through our connections and got some great prizes – this raised a lot more money on the night as everyone loves to be in it to win it.

Promote the Team Fundraising Mission and engage people with the message. You can introduce the quiz by explaining why you are doing this and thank everyone for coming and supporting you on this challenge.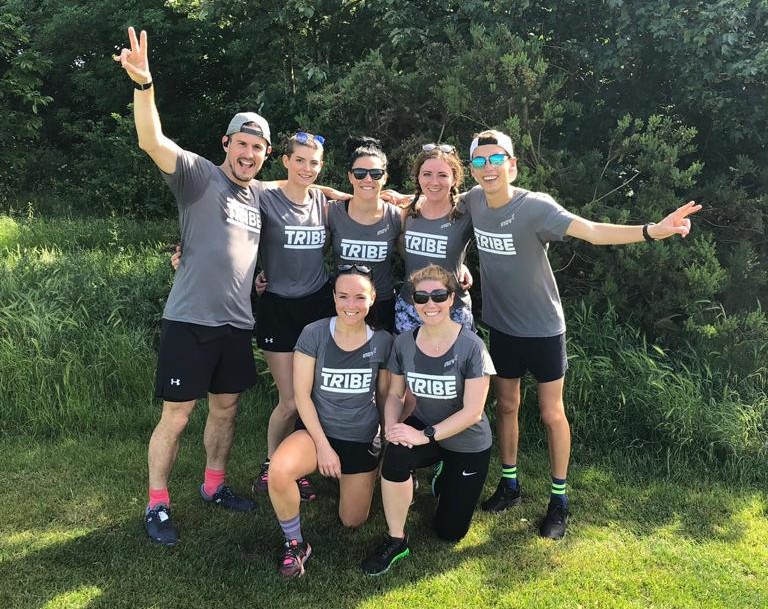 ** BIG THANKS TO: David Searle, Lisa Morman, Kali Carter, Rachel Knight, Maria McAlister, Charlie Fitton, Jonny Freeman, Ryan Carson and Eva Brockschmidt for the awesome fundraising and for sharing their top tips with the rest of the RFL Team **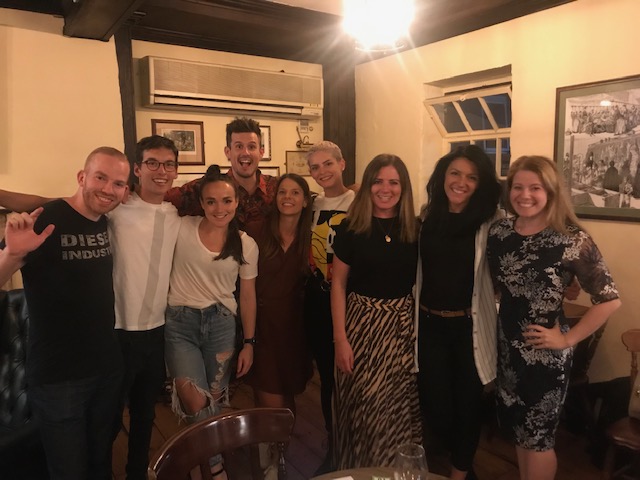 Together, we go further and faster to end modern slavery. Let's do this!