At TRIBE Freedom Foundation we believe we will go further and faster to end modern slavery, together. We believe that partnership and collaboration are key and we support organisations who believe the same. In this blog, we hear from Snowdrop (one of our two 2018 charity project partners) about the work they are doing, in partnership with other local NGOs and businesses, to provide education and employment and see as many people as possible empowered to live new lives.
English Classes
Imagine trying to rebuild your life from scratch when even the simplest activity, like going to the shops to buy milk, fills you with fear and confusion… Many of our clients, the survivors of trafficking and exploitation, speak little to no English. These language barriers create an increased risk of isolation, an increased risk of mental health issues and an increased risk of further harm and exploitation.
At Snowdrop, we provide quality ESOL lessons (English for Speakers of Other Languages) through our partners Hope English School and childcare through our volunteer system, to ensure every client can have access to education.
When asked how they felt 'going to the shops' before attending English classes, one survivor marked that they felt at a 0 (out of 10), this increased to a 5 after attending a full term of classes. We've recently had the excitement of seeing one of our pupils Sofia* begin to assist with teaching the English Classes, having grown in confidence throughout her own course. Learning the language of a country helps restore dignity and confidence.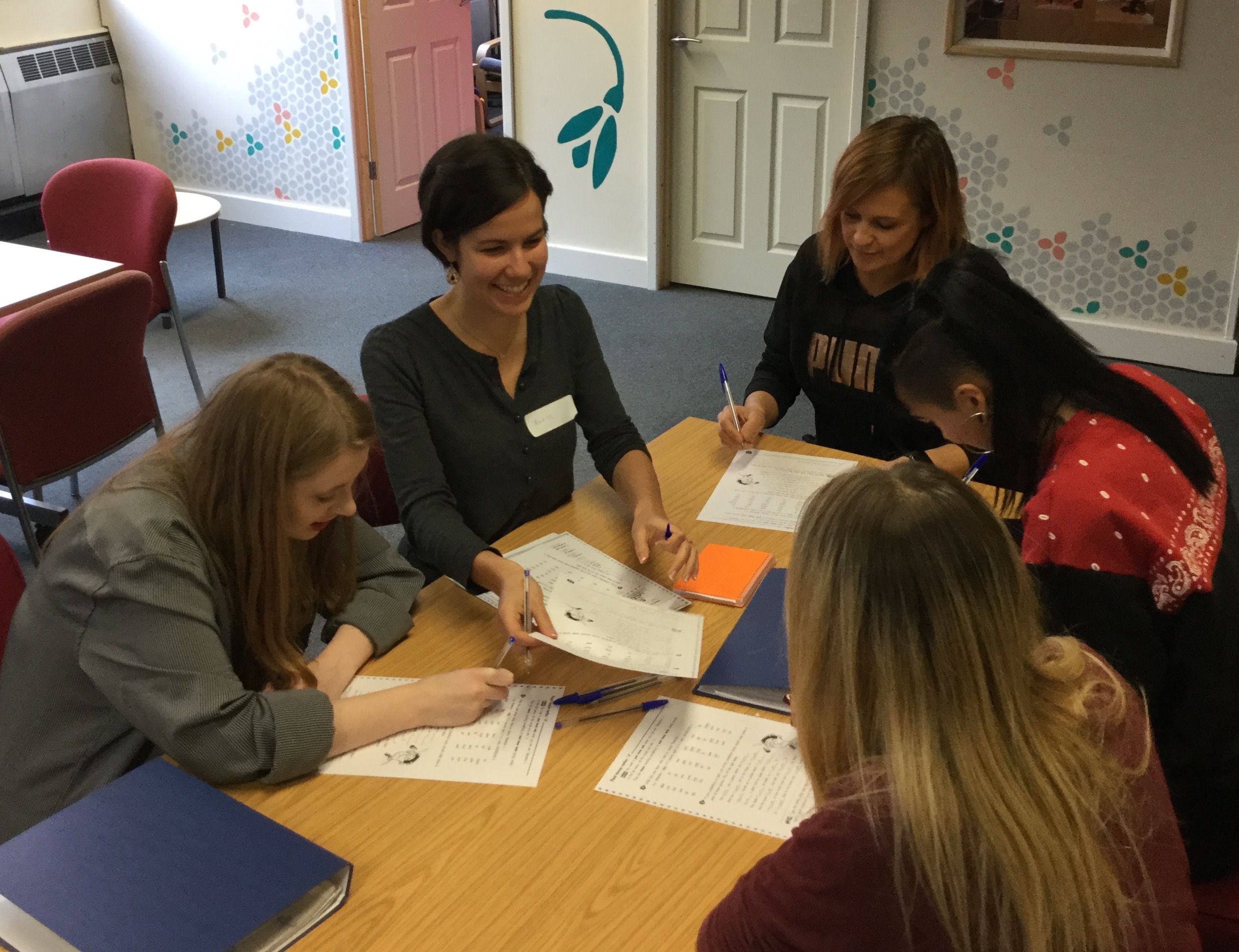 Employment
The ability to find safe, paid employment is often one of the final stages in recovery for survivors. However, there are many barriers for survivors, ranging from no history of unexploited labour to fears and anxiety about employment. At Snowdrop, we value the individual, and we recognise that every individual's needs and desires for work are different.
CV building: One of the multiple barriers for survivors is often how to address gaps in employment history or perhaps lack of education or experience. Snowdrop Caseworkers work one-to-one with clients to help write and structure their CVs, looking at creative ways to explain any gaps in employment and preparing them for potential interview questions.
Northern College: Prior to thinking about employment, many survivors need to develop their training and education. The Northern College has worked with us to identify how to integrate survivors into education, with the view that one day they will be prepared for employment. They offer a 10-week programme, designed specifically for survivors, which covers topics such as workplace rights in England, IT skills and creative writing. This is often a gateway course for people who are building up to attend GCSE courses.
"I had an amazing time today. The college was perfect and the teachers told me they didn't know I would be so good! I can't believe how much my life has changed."
– Sophie* after visiting the college for her first induction and assessment
Bright Future
Snowdrop also partner with the Co-op, who offer survivors paid work-experience opportunities through the Bright Future Programme. Once survivors complete their work experience, there is the opportunity to have a non-competitive interview giving survivors a unique and supported entrance into work. Two Snowdrop clients have already been through the Bright Future programme with one going through to employment!
We are incredibly proud to be partnering with so many other fantastic organisations who are committed to helping unlock futures for survivors. Learn more about us and our education and employment provisions here.