Modern slavery is taking place across the UK. In fact, in 2017, 5,145 potential victims were submitted to the National Referral Mechanism (the official channel for the identification of UK modern slavery victims); a 35% increase on 2016.
According to the NCA 2017 End of Year Summary, the most common exploitation type recorded for potential victims exploited as adults and minors was labour exploitation. This includes: undertaking unskilled labour such as agricultural work, construction work, car washing or laying driveways.
Last November, Unseen produced an initial assessment of calls made into the UK-wide Modern Slavery Helpline and Resource Centre, identifying modern slavery in car washes as one of the most commonly reported cases to the Helpline.
Between 10 October 2016 and 31 August 2017, the Helpline received 88 calls and 54 web reports relating to suspicious car washes, culminating in 112 modern slavery cases.

From the 112 modern slavery cases in car washes, 692 potential victims were indicated, which equates to an average of 6.2 potential victims per case.
Now, The Clewer Initiative has developed an app, The Safe Car Wash app, to allow the general public to engage with the problem, it is a new tool that will enable the largest community intelligence gathering exercise ever attempted in the United Kingdom.
Safe Car Wash asks motorists about a series of indicators of forced labour including the use of children, fearful behaviour, a lack of protective clothing and prices lower than £6.70.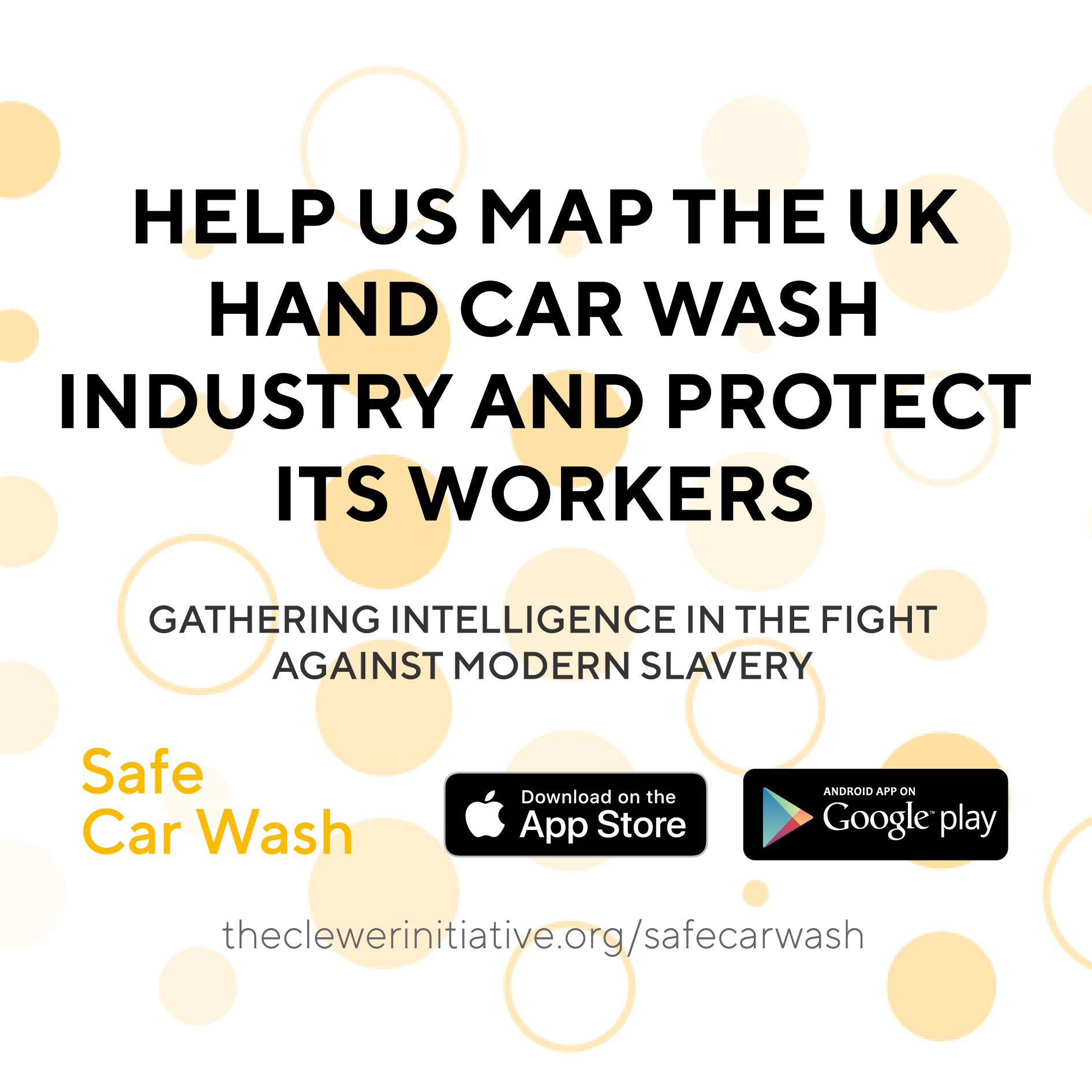 Download the app here. Read more from the Independent here.
For more information on the definitions and indicators of modern slavery see the latest publication from the Anti Slavery London Working Group.
To report an incident, Phone the Police 24/7, 999 for emergencies, 101 for non-emergencies, or the Modern Slavery Helpline 08000 121 700.